---
Enter either pound or kilogram and get the equivalent value automatically
Convert kilos to pounds (kg lbs) and Pounds to Kilos (lbs kg)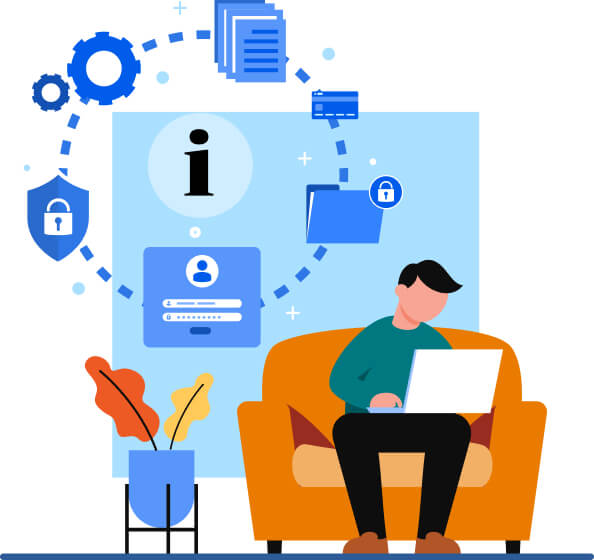 How many Pounds to Kg (lbs to kg)
1 kg = 0.453592 * lbs
To convert pounds to kilograms, multiply by 0.453592
How many Kg to Pounds (kg to lbs)
1 lb = 2.20462 * kg
To convert kilograms to pounds, multiply by 2.20462
Learn about Pounds and Kgs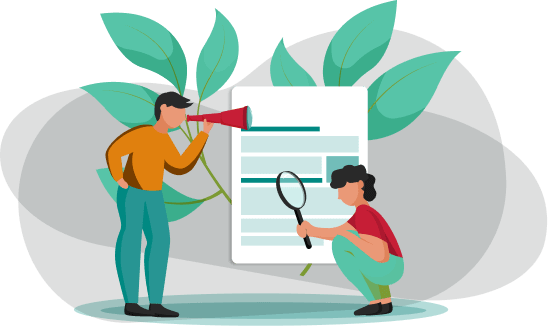 Pound and kilogram are both units of mass, but they belong to different systems of measurement.
The pound is used in the imperial system, while the kilogram is used in the metric system.
The metric system is the international system of units (SI), and it is used by most countries in the world. The United States and the United Kingdom are two of the few countries that still use the imperial system.
One pound is equal to 0.45359237 kilograms.
One kilogram is equal to 2.2046 pounds.

Here are some interesting facts about the pound and the kilogram:

The pound is thought to have originated in ancient Rome, where it was known as the libra.
The kilogram was first defined in 1793 during the French Revolution.
The International Prototype Kilogram (IPK) is a cylinder made of platinum-iridium that is kept in a vault in France. It is the standard of measurement for mass all over the world. The IPK is so precise that it has not changed in mass by more than a few micrograms since it was created in 1889.
The pound is used to measure the weight of people and objects in the United States and the United Kingdom.
The kilogram is used to measure the weight of food, ingredients, and other goods in most countries around the world.
The heaviest human being ever weighed 1,400 pounds (635 kilograms).
The largest land animal, the African elephant, can weigh up to 13,000 pounds (6,000 kilograms).
The smallest land animal, the bumblebee bat, weighs less than 0.2 ounces (6 grams).
The smallest bird, the bee hummingbird, weighs less than 0.1 ounces (3 grams).
The largest known star, UY Scuti, has a mass of 17 billion times that of the sun.

Pound vs Kg - Which unit is better?

The Kg used in metric system is the preferred system of measurement for scientists and engineers because it is more precise and easier to use. The imperial system is still used in some countries, but it is becoming less common.

If you are traveling to a country that uses the metric system, it is a good idea to learn how to convert between pounds and kilograms As a thumb rule, simply remember that one pound is equal to about less than half a kilogram.

Note : The above content has inputs from Bard, the AI model from Google
Kilo to Pounds (convert kg to lbs) Table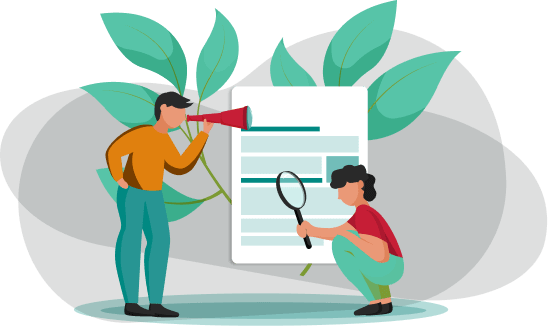 | Kilograms (kgs) | Pounds (lbs) |
| --- | --- |
| 1 kg lbs | 2.205 lbs |
| 1.2 kg lbs | 2.646 lbs |
| 1.5 kg lbs | 3.307 lbs |
| 1.8 kg lbs | 3.968 lbs |
| 2 kg lbs | 4.409 lbs |
| 2.2 kg lbs | 4.85 lbs |
| 2.5 kg lbs | 5.512 lbs |
| 3 kg lbs | 6.614 lbs |
| 3.5 kg lbs | 7.716 lbs |
| 3.6 kg lbs | 7.937 lbs |
| 4 kg lbs | 8.818 lbs |
| 4.5 kg lbs | 9.921 lbs |
| 5 kg lbs | 11.02 lbs |
| 5.5 kg lbs | 12.13 lbs |
| 6 kg lbs | 13.23 lbs |
| 6.5 kg lbs | 14.33 lbs |
| 7 kg lbs | 15.43 lbs |
| 7.5 kg lbs | 16.53 lbs |
| 8 kg lbs | 17.64 lbs |
| 9 kg lbs | 19.84 lbs |
| 10 kg lbs | 22.05 lbs |
| 11 kg lbs | 24.25 lbs |
| 12 kg lbs | 26.46 lbs |
| 12.5 kg lbs | 27.56 lbs |
| 13 kg lbs | 28.66 lbs |
| 14 kg lbs | 30.86 lbs |
| 15 kg lbs | 33.07 lbs |
| 16 kg lbs | 35.27 lbs |
| 17 kg lbs | 37.48 lbs |
| 17.5 kg lbs | 38.58 lbs |
| 18 kg lbs | 39.68 lbs |
| 19 kg lbs | 41.89 lbs |
| 20 kg lbs | 44.09 lbs |
| 21 kg lbs | 46.3 lbs |
| 22 kg lbs | 48.5 lbs |
| 22.5 kg lbs | 49.6 lbs |
| 23 kg lbs | 50.71 lbs |
| 24 kg lbs | 52.91 lbs |
| 25 kg lbs | 55.12 lbs |
| 26 kg lbs | 57.32 lbs |
| 27 kg lbs | 59.52 lbs |
| 28 kg lbs | 61.73 lbs |
| 29 kg lbs | 63.93 lbs |
| 30 kg lbs | 66.14 lbs |
| 31 kg lbs | 68.34 lbs |
| 32 kg lbs | 70.55 lbs |
| 33 kg lbs | 72.75 lbs |
| 35 kg lbs | 77.16 lbs |
| 36 kg lbs | 79.37 lbs |
| 37 kg lbs | 81.57 lbs |
| 38 kg lbs | 83.78 lbs |
| 39 kg lbs | 85.98 lbs |
| 40 kg lbs | 88.18 lbs |
| 41 kg lbs | 90.39 lbs |
| 42 kg lbs | 92.59 lbs |
| 43 kg lbs | 94.8 lbs |
| 44 kg lbs | 97 lbs |
| 45 kg lbs | 99.21 lbs |
| 46 kg lbs | 101.4 lbs |
| 47 kg lbs | 103.6 lbs |
| 48 kg lbs | 105.8 lbs |
| 49 kg lbs | 108 lbs |
| 50 kg lbs | 110.2 lbs |
| 51 kg lbs | 112.4 lbs |
| 52 kg lbs | 114.6 lbs |
| 53 kg lbs | 116.8 lbs |
| 54 kg lbs | 119 lbs |
| 55 kg lbs | 121.3 lbs |
| 56 kg lbs | 123.5 lbs |
| 57 kg lbs | 125.7 lbs |
| 58 kg lbs | 127.9 lbs |
| 59 kg lbs | 130.1 lbs |
| 60 kg lbs | 132.3 lbs |
| 61 kg lbs | 134.5 lbs |
| 62 kg lbs | 136.7 lbs |
| 63 kg lbs | 138.9 lbs |
| 64 kg lbs | 141.1 lbs |
| 65 kg lbs | 143.3 lbs |
| 66 kg lbs | 145.5 lbs |
| 67 kg lbs | 147.7 lbs |
| 68 kg lbs | 149.9 lbs |
| 69 kg lbs | 152.1 lbs |
| 70 kg lbs | 154.3 lbs |
| 71 kg lbs | 156.5 lbs |
| 72 kg lbs | 158.7 lbs |
| 73 kg lbs | 160.9 lbs |
| 74 kg lbs | 163.1 lbs |
| 75 kg lbs | 165.3 lbs |
| 76 kg lbs | 167.6 lbs |
| 77 kg lbs | 169.8 lbs |
| 78 kg lbs | 172 lbs |
| 79 kg lbs | 174.2 lbs |
| 80 kg lbs | 176.4 lbs |
| 81 kg lbs | 178.6 lbs |
| 82 kg lbs | 180.8 lbs |
| 83 kg lbs | 183 lbs |
| 84 kg lbs | 185.2 lbs |
| 85 kg lbs | 187.4 lbs |
| 86 kg lbs | 189.6 lbs |
| 87 kg lbs | 191.8 lbs |
| 88 kg lbs | 194 lbs |
| 89 kg lbs | 196.2 lbs |
| 90 kg lbs | 198.4 lbs |
| 91 kg lbs | 200.6 lbs |
| 92 kg lbs | 202.8 lbs |
| 93 kg lbs | 205 lbs |
| 94 kg lbs | 207.2 lbs |
| 95 kg lbs | 209.4 lbs |
| 96 kg lbs | 211.6 lbs |
| 97 kg lbs | 213.8 lbs |
| 98 kg lbs | 216.1 lbs |
| 99 kg lbs | 218.3 lbs |
| 100 kg lbs | 220.5 lbs |
| 101 kg lbs | 222.7 lbs |
| 102 kg lbs | 224.9 lbs |
| 103 kg lbs | 227.1 lbs |
| 104 kg lbs | 229.3 lbs |
| 105 kg lbs | 231.5 lbs |
| 106 kg lbs | 233.7 lbs |
| 107 kg lbs | 235.9 lbs |
| 108 kg lbs | 238.1 lbs |
| 109 kg lbs | 240.3 lbs |
| 110 kg lbs | 242.5 lbs |
| 111 kg lbs | 244.7 lbs |
| 112 kg lbs | 246.9 lbs |
| 113 kg lbs | 249.1 lbs |
| 114 kg lbs | 251.3 lbs |
| 115 kg lbs | 253.5 lbs |
| 116 kg lbs | 255.7 lbs |
| 117 kg lbs | 257.9 lbs |
| 118 kg lbs | 260.1 lbs |
| 119 kg lbs | 262.4 lbs |
| 120 kg lbs | 264.6 lbs |
| 121 kg lbs | 266.8 lbs |
| 122 kg lbs | 269 lbs |
| 123 kg lbs | 271.2 lbs |
| 124 kg lbs | 273.4 lbs |
| 125 kg lbs | 275.6 lbs |
| 126 kg lbs | 277.8 lbs |
| 127 kg lbs | 280 lbs |
| 128 kg lbs | 282.2 lbs |
| 129 kg lbs | 284.4 lbs |
| 130 kg lbs | 286.6 lbs |
| 133 kg lbs | 293.2 lbs |
| 136 kg lbs | 299.8 lbs |
| 140 kg lbs | 308.6 lbs |
| 145 kg lbs | 319.7 lbs |
| 150 kg lbs | 330.7 lbs |
| 155 kg lbs | 341.7 lbs |
| 160 kg lbs | 352.7 lbs |
| 165 kg lbs | 363.8 lbs |
| 170 kg lbs | 374.8 lbs |
| 173 kg lbs | 381.4 lbs |
| 175 kg lbs | 385.8 lbs |
| 185 kg lbs | 407.9 lbs |
| 188 kg lbs | 414.5 lbs |
| 190 kg lbs | 418.9 lbs |
| 195 kg lbs | 429.9 lbs |
| 200 kg lbs | 440.9 lbs |
| 210 kg lbs | 463 lbs |
| 220 kg lbs | 485 lbs |
| 225 kg lbs | 496 lbs |
| 230 kg lbs | 507 lbs |
| 250 kg lbs | 551.1 lbs |
| 260 kg lbs | 573.2 lbs |
| 280 kg lbs | 617.3 lbs |
| 300 kg lbs | 661.4 lbs |
| 350 kg lbs | 771.6 lbs |
| 400 kg lbs | 881.8 lbs |
| 500 kg lbs | 1102.3 lbs |
| 600 kg lbs | 1322.8 lbs |
| 800 kg lbs | 1763.7 lbs |
| 1000 kg lbs | 2204.6 lbs |
Pounds to Kilograms (convert lbs to kg) Table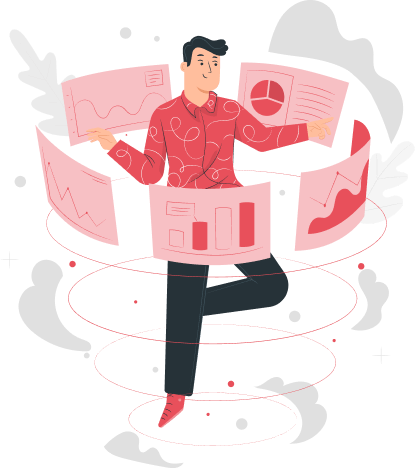 | Pounds (lbs) | Kilograms (kgs) |
| --- | --- |
| 1 lb kg | 0.4536 kg |
| 2 lbs kg | 0.9072 kg |
| 3 lbs kg | 1.361 kg |
| 4 lbs kg | 1.814 kg |
| 5 lbs kg | 2.268 kg |
| 6 lbs kg | 2.722 kg |
| 7 lbs kg | 3.175 kg |
| 8 lbs kg | 3.629 kg |
| 9 lbs kg | 4.082 kg |
| 10 lbs kg | 4.536 kg |
| 11 lbs kg | 4.99 kg |
| 12 lbs kg | 5.443 kg |
| 13 lbs kg | 5.897 kg |
| 14 lbs kg | 6.35 kg |
| 15 lbs kg | 6.804 kg |
| 16 lbs kg | 7.257 kg |
| 17 lbs kg | 7.711 kg |
| 18 lbs kg | 8.165 kg |
| 19 lbs kg | 8.618 kg |
| 20 lbs kg | 9.072 kg |
| 22 lbs kg | 9.979 kg |
| 24 lbs kg | 10.89 kg |
| 25 lbs kg | 11.34 kg |
| 30 lbs kg | 13.61 kg |
| 33 lbs kg | 14.97 kg |
| 35 lbs kg | 15.88 kg |
| 40 lbs kg | 18.14 kg |
| 45 lbs kg | 20.41 kg |
| 49 lbs kg | 22.23 kg |
| 50 lbs kg | 22.68 kg |
| 55 lbs kg | 24.95 kg |
| 62 lbs kg | 28.12 kg |
| 65 lbs kg | 29.48 kg |
| 70 lbs kg | 31.75 kg |
| 75 lbs kg | 34.02 kg |
| 90 lbs kg | 40.82 kg |
| 95 lbs kg | 43.09 kg |
| 100 lbs kg | 45.36 kg |
| 105 lbs kg | 47.63 kg |
| 107 lbs kg | 48.53 kg |
| 108 lbs kg | 48.99 kg |
| 110 lbs kg | 49.9 kg |
| 112 lbs kg | 50.8 kg |
| 113 lbs kg | 51.26 kg |
| 115 lbs kg | 52.16 kg |
| 118 lbs kg | 53.52 kg |
| 120 lbs kg | 54.43 kg |
| 125 lbs kg | 56.7 kg |
| 128 lbs kg | 58.06 kg |
| 129 lbs kg | 58.51 kg |
| 131 lbs kg | 59.42 kg |
| 132 lbs kg | 59.87 kg |
| 133 lbs kg | 60.33 kg |
| 134 lbs kg | 60.78 kg |
| 135 lbs kg | 61.23 kg |
| 136 lbs kg | 61.69 kg |
| 137 lbs kg | 62.14 kg |
| 138 lbs kg | 62.6 kg |
| 139 lbs kg | 63.05 kg |
| 140 lbs kg | 63.5 kg |
| 141 lbs kg | 63.96 kg |
| 142 lbs kg | 64.41 kg |
| 143 lbs kg | 64.86 kg |
| 144 lbs kg | 65.32 kg |
| 145 lbs kg | 65.77 kg |
| 146 lbs kg | 66.22 kg |
| 147 lbs kg | 66.68 kg |
| 148 lbs kg | 67.13 kg |
| 149 lbs kg | 67.59 kg |
| 150 lbs kg | 68.04 kg |
| 151 lbs kg | 68.49 kg |
| 152 lbs kg | 68.95 kg |
| 153 lbs kg | 69.4 kg |
| 154 lbs kg | 69.85 kg |
| 155 lbs kg | 70.31 kg |
| 156 lbs kg | 70.76 kg |
| 157 lbs kg | 71.21 kg |
| 158 lbs kg | 71.67 kg |
| 159 lbs kg | 72.12 kg |
| 160 lbs kg | 72.57 kg |
| 161 lbs kg | 73.03 kg |
| 162 lbs kg | 73.48 kg |
| 163 lbs kg | 73.94 kg |
| 164 lbs kg | 74.39 kg |
| 165 lbs kg | 74.84 kg |
| 166 lbs kg | 75.3 kg |
| 167 lbs kg | 75.75 kg |
| 168 lbs kg | 76.2 kg |
| 169 lbs kg | 76.66 kg |
| 170 lbs kg | 77.11 kg |
| 171 lbs kg | 77.56 kg |
| 172 lbs kg | 78.02 kg |
| 173 lbs kg | 78.47 kg |
| 174 lbs kg | 78.93 kg |
| 175 lbs kg | 79.38 kg |
| 176 lbs kg | 79.83 kg |
| 177 lbs kg | 80.29 kg |
| 178 lbs kg | 80.74 kg |
| 179 lbs kg | 81.19 kg |
| 180 lbs kg | 81.65 kg |
| 181 lbs kg | 82.1 kg |
| 182 lbs kg | 82.55 kg |
| 183 lbs kg | 83.01 kg |
| 184 lbs kg | 83.46 kg |
| 185 lbs kg | 83.91 kg |
| 186 lbs kg | 84.37 kg |
| 187 lbs kg | 84.82 kg |
| 188 lbs kg | 85.28 kg |
| 189 lbs kg | 85.73 kg |
| 190 lbs kg | 86.18 kg |
| 192 lbs kg | 87.09 kg |
| 194 lbs kg | 88 kg |
| 195 lbs kg | 88.45 kg |
| 196 lbs kg | 88.9 kg |
| 198 lbs kg | 89.81 kg |
| 200 lbs kg | 90.72 kg |
| 205 lbs kg | 92.99 kg |
| 210 lbs kg | 95.25 kg |
| 215 lbs kg | 97.52 kg |
| 220 lbs kg | 99.79 kg |
| 225 lbs kg | 102.1 kg |
| 230 lbs kg | 104.3 kg |
| 240 lbs kg | 108.9 kg |
| 245 lbs kg | 111.1 kg |
| 250 lbs kg | 113.4 kg |
| 260 lbs kg | 117.9 kg |
| 270 lbs kg | 122.5 kg |
| 280 lbs kg | 127 kg |
| 300 lbs kg | 136.1 kg |
| 320 lbs kg | 145.1 kg |
| 350 lbs kg | 158.8 kg |
Frequently Asked Questions on kg to lbs and lbs to kg converter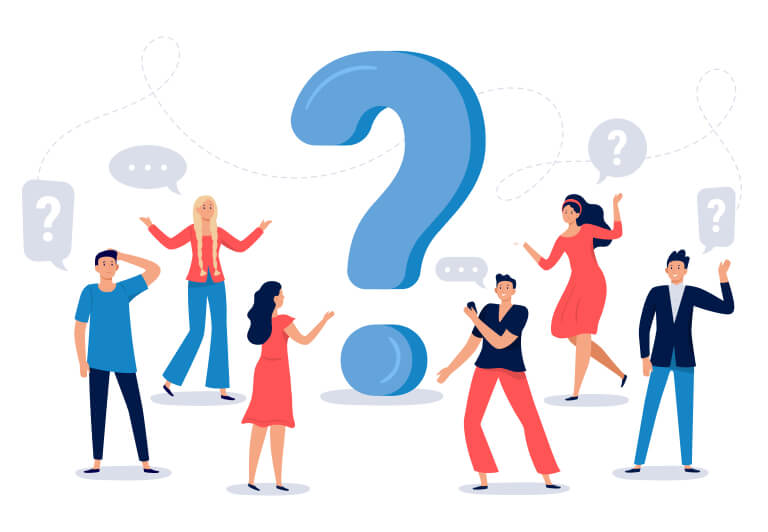 A pound is a unit of measurement of mass. A pound is indicated by the abbreviation lbs or lb.
Pound is expressed in lbs. Origin of the word is Latin which means 'libra' meaning scale.
SI unit of mass is kilogram or kg. Both pound and Kg are units of measurement of mass.
Mass is defined as the amount of matter in a body. It is a constant and does not vary with location or gravity. Unit of mass is kg / gm in metric system and pound in imperial system. Weight is the amount of force acting on a body. It is directly proportional to the mass and dependent on gravity. So weight of a body varies and dependent on the gravity. weight = mass x gravitational force (w = mg). Unit of weight is Newtons .
They are units of mass as per the definition. Weight of an object varies with gravity. However in common usage terms, where effect of gravity does not really impact, they are used interchangeably. A human body of mass 60 Kg still has mass 60 Kg on moon. but in terms of weight, on the moon, the same human body weighs 6 times lesser.
A kilogram is bigger than a pound. 1 pound = 0.45 kg.
Multiply by 0.45. 1 pound = 0.45 x kg
Multiply by 2.2 . 1 kg = 2.2 x pound .
Ounce, Gram are used for measuring small weights. 1 pound = 16 ounce (oz) . 1 kg = 1000 grams (gm) . Stone and Tons are bigger measures as compared to pound / kg . 1 kg = 1000 grams (gm). 1 stone (st) = 14 pounds. 1 ton (t) = 1000 kgs . See Ounce Converter for the conversion details.1 Astronomical unit (AU) = 149,597,870.7 km1 Astronomical unit (AU) = 92,955,807.3 miles
Pound is an imperial unit of measurement. It is used in UK and US. Kilogram is a metric unit of measurement.
Mass will be same 50kg on earth or moon. Weight on earth = 50 * 9.8 m/s2 = 490N . Weight on Moon = 50 * 1.6 m/s2 = 80N .
Jupiter has the highest gravity in our solar system. Earths' gravity is 9.8 and Jupiters's is 24.92. A 154 pound person on earth will weigh 686 Newtons on earch. On Jupiter same person will weigh 1744N. it will be 2.5 times more. The mass on earth and jupiter will be same 154lbs.
Yes, weight can be 0 if there is no gravity like created in space stations. It is called Zero-G or Zero Gravity. Mass can never be 0.
You may also be interested in